Instant Print Prices



Leaflets
Folded Leaflets
Flyers
Business Cards
Brochures
Posters
Folders
Invitations
Postcards
Letterheads
Compliment Slips
View All Print Products

Popular Design Templates
Builders
Financial & Law
Beauty & Hair
Cleaners
Plumbers
Electricians
Home Maintenance
Sport & Fitness
Bars & Nightlife
Gardeners & Florists
Automotive
Pets & Animal Services
View All Print Designs


Leaflet Printing
Our high quality leaflet printing will blow you away. Our leaflets are available in a range of different stocks (silk, gloss, uncoated and recycled) Sizes i.e. A5, A4, A3 and weights from 100gsm to 170gsm.
Brochure Printing
Showcase your business with a high quality stapled brochure. Perfect as catalogues, magazines, booklets, newsletters etc... We print our brochures in full colour, stapled in two positions. You have from 8 to 64 pages and lots of sizes to choose from i.e. A5 and A4.
Letterheads Compliment Slips
Letterhead printing and design Finish off your business
is a necessity for all business', stationery package with
stationery order online today. compliment slip printing

Invitation Printing
If you need Invites try our invitation card design and printing service online to send creative, personalised high quality invites and postcards for weddings, birthdays and special occasions.


Canvas Prints Envelope Printing
Send the perfect gift with our Increase your brand awareness
canvas prints and personalised with custom printed envelopes,
photo canvas printing service. design your DL, C5 or C4
envelopes online today.
Print Design Templates
Design Your Print Online: 1000's of industry specific design templates to choose from!!
Leaflet Printing and Design, Business Card Design Templates, Poster Design, Brochures Templates, Folder Printing Templates, Flyer Design, Folded Leaflet Design, Letterhead Print Templates, Compliment Slip Design, Postcards and more. We're here to help you!
Design, Edit, Print !!

Browse Print Templates Here
Free Artwork Check
Worried about how your artwork will print?
Here at PrintUK.com we want to put your mind at rest that's why we offer a free artwork checking service on request. We check: Size, Resolution, Bleed, Legibility and Alignment! Note: We do not proof read your work so please check, phone numbers, address', prices, spelling etc...
Once we have checked the artwork any minor alterations needed our state-of-the-art system will change automatically and anything beyond this then one of our team members will get in touch and highlight any potential issues. Email: hello@printuk.com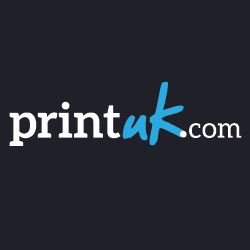 We are PrintUK.com , a leading online design and printing company that specialises in high quality printing and online design services. Leaflets, flyers, business cards, posters, brochures, stationery printing and more with a 24hr dispatch option on most products.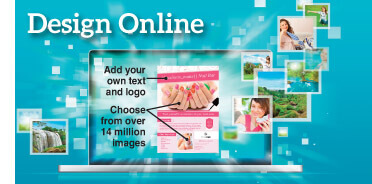 Design Your Print Online
Design your print quickly and easily online, you really don't need any design experience to create a professional looking design. With our fully customisable templates you can change almost everything and create as many designs as you want for free.
Business Card Printing
Business cards are one of the most important tools in business, thats why we offer so many options from matt laminated to spot uv or die-cut with gold foiling. Be creative, make them personal!

Folded Leaflet Printing
Our folded leaflets and flyers are available in a variety of sizes and folding options. They're ideal for: promoting events, price lists, feedback forms, sales, offers etc... Popular products include: 4ppA5 (A4 folded in half) and 6ppDL (A4 folded to 1/3A4)

Poster Printing Flyer Printing
Create high impact posters Try our flyer printing and design
prints online from A3 to A0 size. in gloss, silk and uncoated in popular sizes i.e. A5 and A4
Folder Printing
Our high quality folder printing will not only impress you but they will perfectly round off your business stationery. Whether they're needed for a presentation or to hold those important documents a folder is the ideal way to go and we have a huge variety to choose from i.e A4+ size.

Send Your File To Print
Got your own print design file?
No problem, just choose your print product specification and quantity, upload your files and we'll print your job and deliver it for you.(unbranded packaging)
Upload, Print, Deliver !!

Upload Your Artwork Here

Get In Touch
Want to chat about your print and design project?
We're a social bunch and we know that being an online printing and design you may just want to ask us a couple of questions before you proceed with your order.
So whether it's about your leaflet printing, flyer sizes, business card designs or brochure printing please get in touch, or maybe you just want a bit of help navigating the website then please give us a call and one of our team members will help you through everything.
Contact Us: Tel: 0845 2993 923 Email: hello@printuk.com