online or
Instant Prices



Leaflets
Folded Leaflets
Flyers
Business Cards
Brochures
Posters
Folders
Invitations
Postcards
Letterheads
Compliment Slips
View All Products

Popular Design Templates

Builders
Financial & Law
Beauty & Hair
Cleaners
Plumbers
Electricians
Home Maintenance
Sport & Fitness
Bars & Nightlife
Gardeners & Florists
Automotive
Pets & Animal Services
View All Designs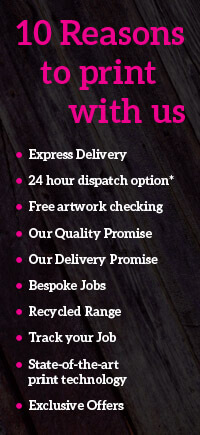 Snapshot of PrintUK.com Leaflet Design Templates
Print UK .com has thousands of Leaflet
designs to edit online. Click above to
get prices and search the library. You can
search by industry type, product, size,
even colour. It's really easy!



Design Online
Choose
Search for your favourite design from thousands of Leaflet Templates.

Edit
Use our editor to easily change fonts, colours, images, and add a logo. Choose from over 14 Million different images from our Fotolia Library or use your own.

Print
Choose from a wide range of sizes and finishes and we'll print your Leaflet design in hi-definition and deliver it straight to your door.


WE RECOMMEND THAT YOU:
Sign In or Register

So when you save or upload your Leaflet design you can come back to it anytime, on any computer.


Leaflet Prices:
Leaflets: Gloss Leaflets: Silk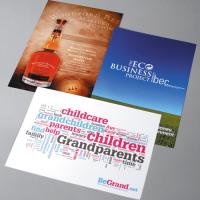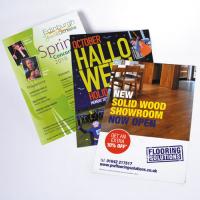 View Prices View Prices
150gsm Gloss Paper 170gsm Silk Paper
from £21 from £21

Tips:
Capture their attention with a HIGH IMPACT headline.
Consider making your leaflets into a coupon, voucher, contest.
Add an online discount code or QR code so potential customers can be taken straight to your website.
Add social media images so people know where they can reach you.
Call to action i.e. add us on Facebook, Twitter or sign up online for exclusive deals etc..
Have your products on the back to illustrate what you can do (Show off what words can't describe.)
Don't forget to include: Phone Number, Email Address, Business Address, Website.
Be experimental, a creative leaflet design can be a highly effective piece of sales material.
Leaflet Artwork Example:

Artwork Size Finished Size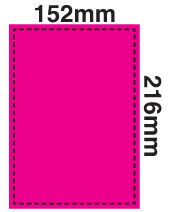 When uploading your Leaflet artwork please make sure your document size has 3mm Bleed on all edges. Please supply your Leaflet artwork as a high resolution (Press Quality) PDF.
Take a look at our File Supply Guide, for full artwork specifications

If you like Leaflets you might also like:

Flyers
Our Printed Flyers range from A7 to A2. With heavyweight paper options but if you still don't think it is heavy enough check out our thick flyers.
Flyers are great for promoting your business, your products, events, sales or even parties.
Print UK provides high quality but cheap flyer printing in popular sizes such as A5 and A6. Design and print your flyers and leaflets online, or upload your own file.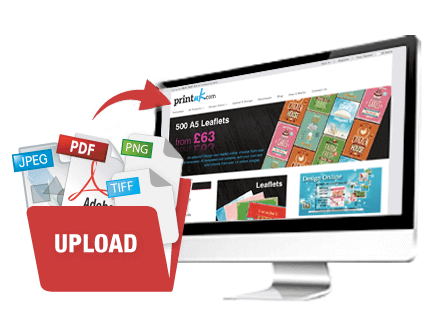 View Prices, Choose your Product, Upload
your Artwork and we'll print from the
file you supply us. Checkout our
Downloads tab for sizing templates or
our File Supply Guide which should
answer all your artwork questions.


Print Your Own File

Value Promise
We offer a wide range of products and keep prices low to help your marketing budget go further.
Quality Promise
We use the latest print technology to ensure that you recieve only hi-definition print. Backed by our quality promise.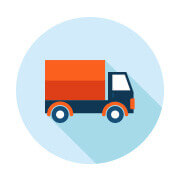 Delivery Promise
Choose the turnaround time to suit you. To save money choose Stand-By Delivery. Backed by our delivery promise.

ALREADY A CUSTOMER?
Sign In

Review your dashboard for your entire history, orders, basket, templates, saved designs, invoices, files and images.
Leaflets: Recycled Digital: Leaflets
View Prices View Prices
160gsm Recycled Paper 170gsm Silk Paper from £23 from £19

Leaflet Printing
Leaflets are a cheap, cost effective way to catch the attention of prospective customers! Be experimental and shout about your business its products and services. PrintUK.com provides high quality but cheap leaflet printing, in popular sizes such as A5 and A4.
Design and print your leaflets and flyers online or upload your own file. - We have thousands of industry specific templates for you to choose from!

Experimental Marketing
Leaflets are a direct, cost-effective, measurable form of advertising that can be highly targeted, fast and proficient.
Leaflets form part of your marketing material and reach out to your potential customers so have a look at our tips below on how to create the most hard-hitting effective leaflets.

Range, Colour & Quality
Our Leaflets are printed lithographically or digitally (your choice) and are available in the following sizes: A6, 1/3A4 (DL), A5, 2/3A4, 210mm Square, A4, A3. + a huge range of papers to choose from. If you're looking for something a little bit different head over to our Flyers or Folded Leaflets section.

Printed Leaflet Uses:
Leaflets are ideal for: Promotions, Takeaway Menus, Invitations, Mailshots, Vouchers, Counter-Top Leaflets, Product Launches, Nightclub Invites, Price Announcements, Offers, New Collections, Inserts in Newspapers etc...

Folded Leaflets
At PrintUK.com we're origami masters. Our folded leaflets are available in a variety of sizes, paper weights and folding options. Folded Leaflets are perfect for mini brochures, price lists, menus, enquiry forms and newsletters.

Folding options: Half Fold, Z Fold, Roll Fold