Environmental
Continuous innovation and progression in raising our industry standards has helped provide better print and minimize our environmental impacts. For more details and insight into our business please do not hesitate to get in touch.
Support

About Us
FAQ's
Our Promise
Supplying Files
Design Library
Delivery
Environmental
Free Downloads
How It Works
Contact Us
Environmental
We understand the importance of reducing our environmental impact so we act responsibly in all aspects of our business. That's why our UK based factory is FSC (Forest Stewardship Council) Certified, World Land Trust Certified & Carbon Balanced Paper Certified which highlights our commitment to reducing our environmental impact.
Not only does our reduction in waste allow us to keep our prices low but it minimizes our environmental impact and improves our efficiency. We continually assess all company activities in order to lessen our carbon footprint, and in recent years we have reduced our non-recyclable waste by 66%. By advising clients on stock, size, pagination and finish, we aim to minimize inefficiencies and wastage on their jobs, also providing them with direct financial savings.

.All waste paper, chemicals and plate metal are recycled.
.We use vegetable based inks.
.Our plate production process is chemistry free.
Design Online or Print Your File



Recycling
In order to give you the most amount of choice possible we offer a wide range of products i.e. Leaflets, Flyers, Business Cards, Brochures etc... in recycled paper options. Noted in the product description is the paper used whether it is 100% recycled or 50% recycled. If you want to specify papers you will need to contact us for a bespoke quote. Any paper that we can't avoid wasting is recycled. We also recycle all of our plate metal and we use vegetable based inks to comply with our own strict environmental standards.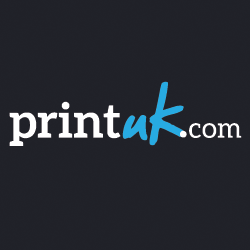 Customer Service
Monday to Friday
8:30am to 5:30pm
0845 2993 923
hello@printuk.com

FSC Certified Paper
We ensure that all of our specified papers are from sustainable, legal and well-managed forest sources, and therefore we are able to bear the Forest Stewardship Council (FSC) logo on your printed products. The Forest Stewardship Council (FSC) is a not-for-profit organisation established to promote the responsible management of the world's forests. We're certified under FSC's Chain-of-Custody programme which means that FSC certified wood is tracked all the way through production until it ends up as your finished printing.

If you want to know more about the FSC then please click on the following website www.fsc-uk.org